As a video gamer, the odds are that you've been impacted by the covis 19 pandemic in one way or another, as there's no denying that video gaming and the video game industry as a whole have been forever changed by events of the last year. With the end of coronavirus hopefully in sight, here we take a look back at 5 ways in which the global pandemic has impacted gamers and the industry…
Video game delays and nightmare launches
A number of high profile video game titles have faced delays or even cancellation due to the covid 19 pandemic. The video game industry is notorious for tight deadlines and crunch at the best of times. But with an enforced shift to remote working, it still presented significant challenges to getting video games out on time.
In some cases, games that had been serially delayed, such as The Last of Us Part II faced yet more lengthy delays, before eventually hitting store shelves. However, we also saw examples of shorter delays, such as Microsoft holding back the release of Minecraft Dungeons by a few weeks in order to accommodate for their employees who were impacted by coronavirus.
Getting a game released has only been half the story though, as too many video games that did manage to launch, did so in less than ideal states, with some of them still containing significant bugs at launch. Nobody needs reminding of the unplayable state that Cyberpunk 2077 arrived in on PS4 and Xbox One. So bad was it, that Sony removed the game from its stores and offered full refunds on it.
Video games have become a form of escapism or means to remain connected
At a time when the world seems to have gone dark, with many people feeling isolated and cut-off because of covid 19, playing video games has been an excellent form of escape for many who are having to stay at home.
For this reason, the pandemic has seen video game sales skyrocket as gamers look for ways to pretend that they're not sitting in quarantine and are now seen by many as an escape from reality rather than just entertainment. Indeed, for some, video games represent their only form of connection to any sense of normalcy in this chaotic time.
Nintendo's Animal Crossing: New Horizons was one of the first major titles to release during covid 19 and, in selling 5 million copies during its first month, became the biggest launch in terms of digital sales, breaking Call of Duty: Black Ops 4 sales record for consoles. A video game in which players can grow and tend to their own island communities, including inviting their online friends to visit and contribute, was obviously an ideal tonic to the shock that many gamers were experiencing when going into lockdown for the first time.
IGN ran a video series that featured gaming and nerd culture celebrities gaving guided tours of their Animal Crossing islands. We even saw it used as a tool in the US presidential race with Joe Biden having his own Animal Crossing campaign island, complete with designs that his supporters could download and take back to their own islands.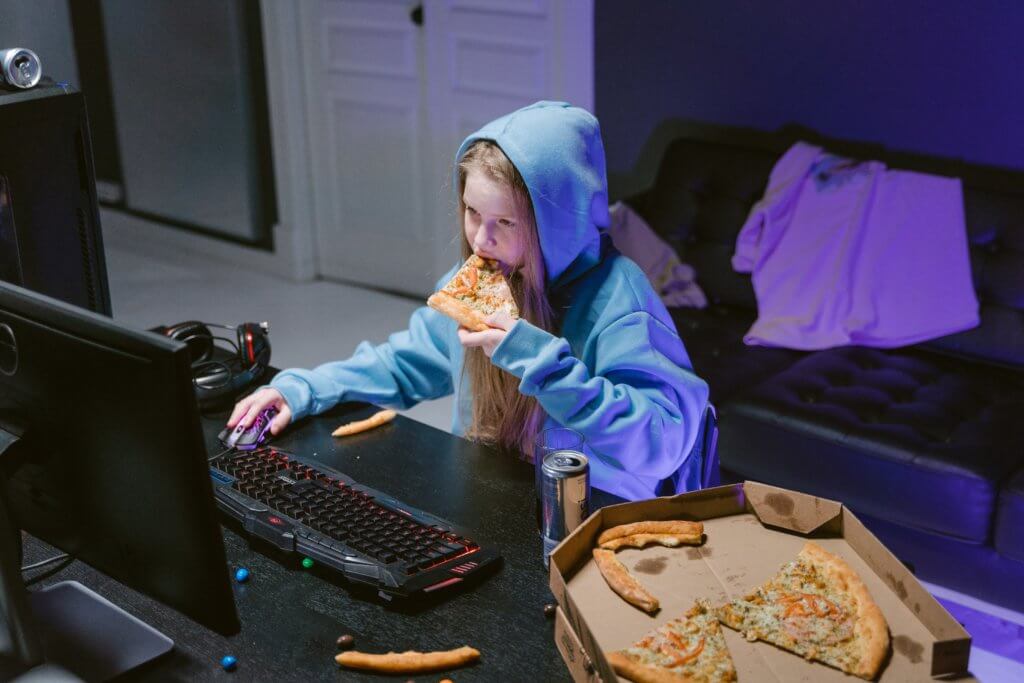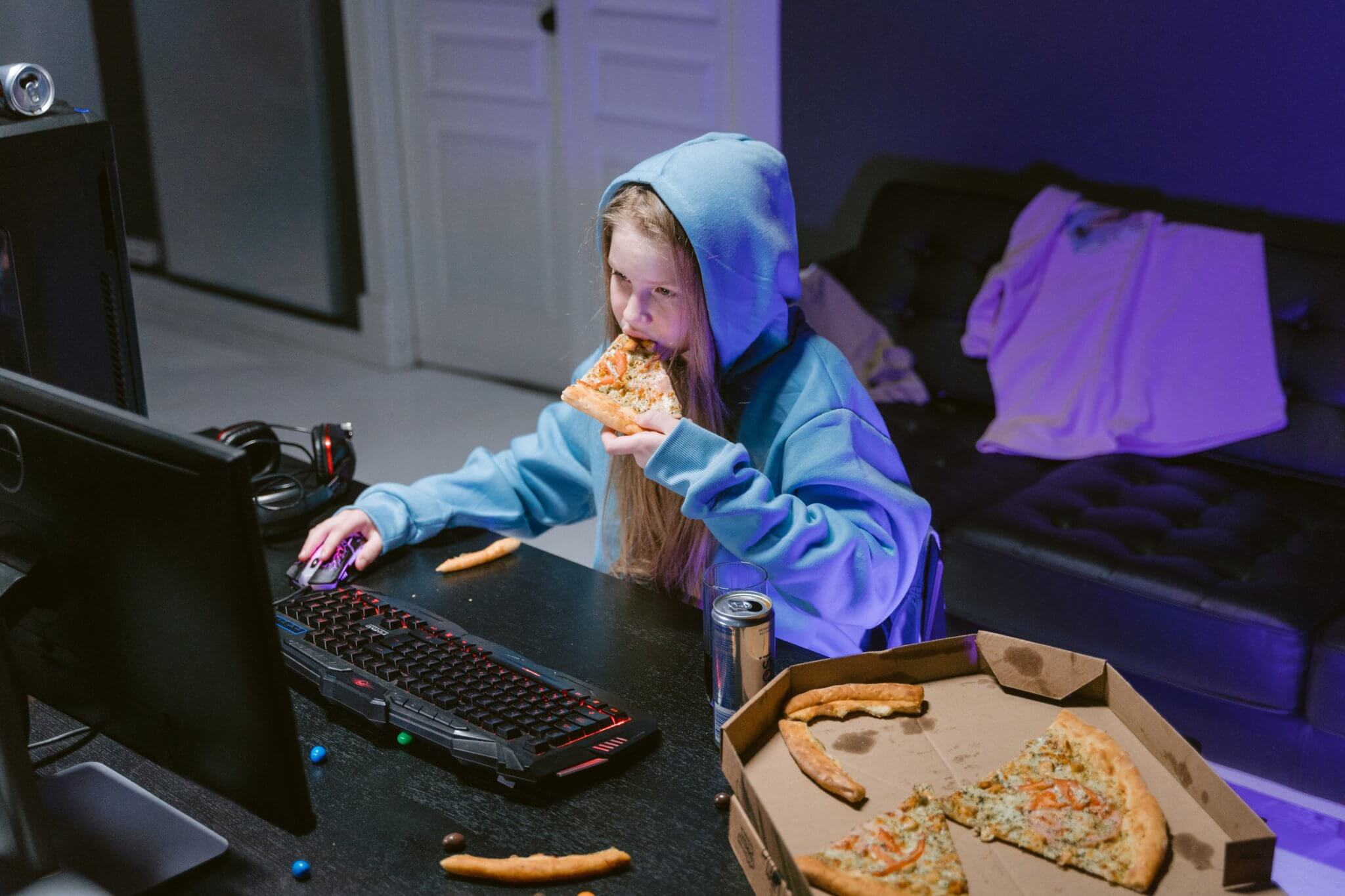 Of course, gamers have known for a long time something that everyone else is starting to figure out: there's community connection on the other side of a screen. But now, in the wake of a pandemic that has disconnected family and friends from each other across distances never before possible, video games are more important than ever in bringing people back together in the digital realm.
And, for some, it has become an opportunity to find community among strangers who they would otherwise not have met and to forge new and lasting connections. Or attend virtual events that they may never have the opportunity to experience otherwise, such as Travis Scott performing to a staggering 12 million viewers in Fortnite. It could even be debated whether Fornite can still be considered a video game or whether it has morphed into its own social platform. Regardless of whether you love Fortnite or loathe Fortnite, there can be no question that Epic Games have an impressive record of pivoting its trajectory in order to embrace the latets gaming trends.
The gaming industry has been forced to change its business models and practices
In light of the pandemic, many video game companies have altered their business models as they work to stay afloat. For example, Tencent has been incredibly successful with its free-to-play model for game titles like Honor of Kings and League of Legends. EA has also seen growth in revenue by employing a similar strategy.
What is more interesting about these two examples is that gamers are opting not only for free video games,  but also less expensive video games because they do not want to spend money on anything other than necessities such as food or shelter at this time when there may be no tomorrow.
Free to play, which has been pretty standard in the mobile market for many years, has also graduallybeen creeping into PC and console gaming for a while but the pandamic has forced an acceleration in publishers adopting this approach. This type of game offers players a choice about how much to spend. Some players will be satisifed with the base game that is completely free to play and won't spend any money at all. But some will be tempted to spend a little of in-game purchases, perhaps on a few cosmetic items or something like that. And then there will be a small number of hardcore players who may spend hundreds or even thousands of dollars on in-game purchases. Call of Duty: Warzone is a good example of this approach; it was released as part of Call of Duty: Black Ops: Cold War but did not require the purchase of the full title to play.
Meanwhile, companies that provide online services to gamers, streaming platforms such as Twitch being an obvious example, and developers who create gaming tools for recording gameplay and sharing content have benefited massively with huge user influx. Now, more and more gamers are wanting to find ways to share their content across the internet and connect with others. Companies who have been able to diversify into this space or expand upon existing products they already have in the market have obviously reaped big rewards.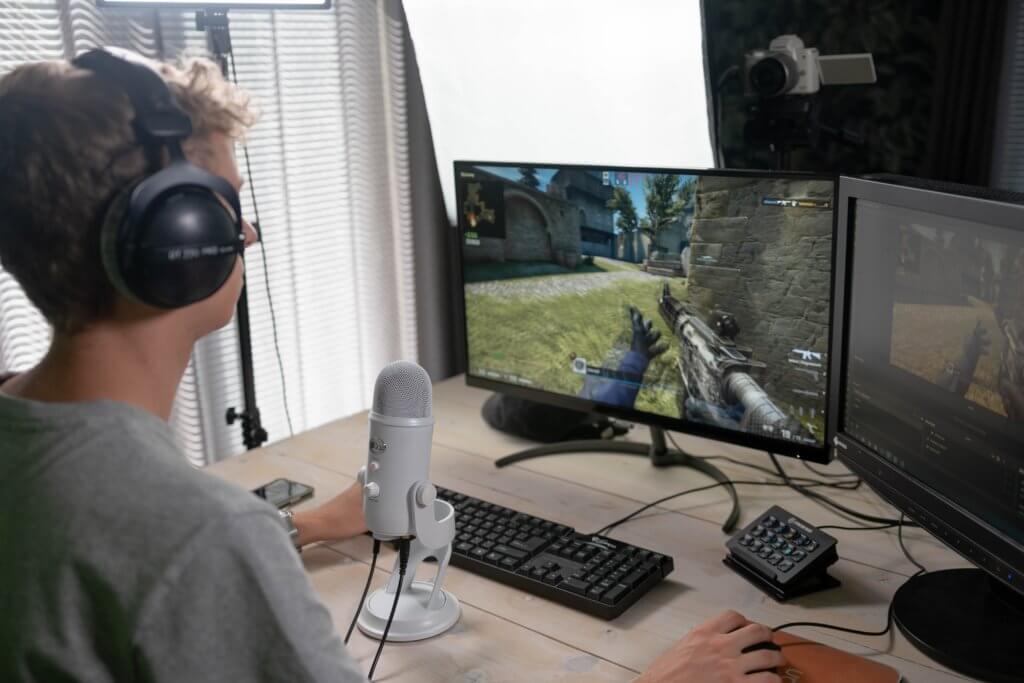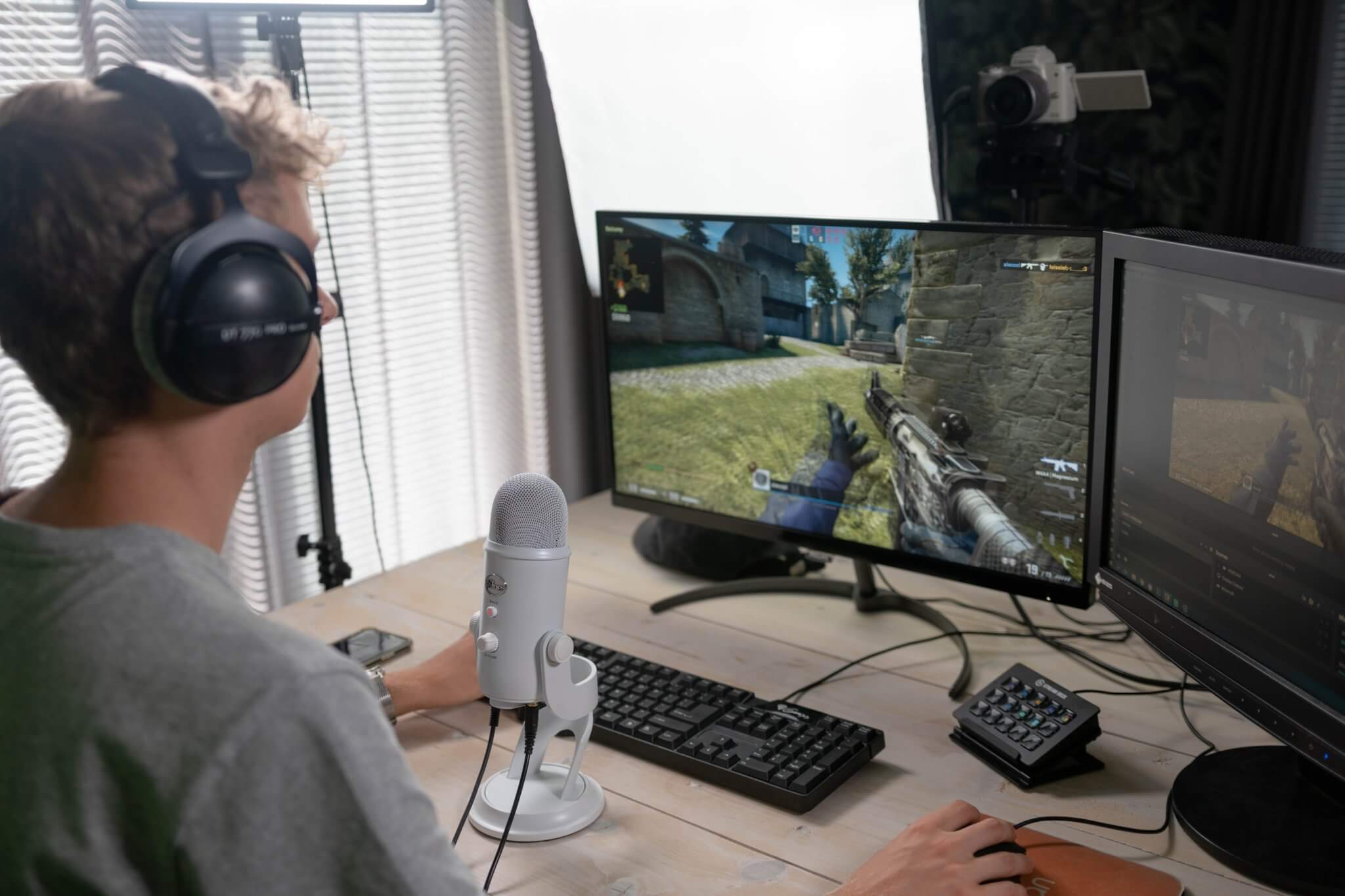 Of course, it goes without saying that all the developers, artists, designers, etc that work so hard to create the video games that we enjoy so much were also massively affected due to lockdowns and having the stay at home. As with pretty much any industry, the gaming industry had to figure out ways to allow game development to effectively continue inface of the obvious obstacle of everyone being at home. Naturally, that would have played a big part in some of the delays in titles hitting the shelves that we mentioned earlier.
But with those challenges well and truly solved and so many people around the world now comfortable and well-established in home working routines, it seems unlikely that many of us will ever return to previous working patterns and that includes staff at video game developers and publishers.
Coming hot on the heels of many negative headlines about the over-reliance of the gaming industry on mandatory crunch for their developers towards the end of game development cycles, it will be very interesting to see what impact having more and more developers working from home will have.
eSports has boomed and been embraced by new audiences
It is predicted that in 2020, eSports was worth over $900 million – an increase of 20% from the previous year's total revenue. This is due to the growing popularity and acceptance of competitive gaming, with more people tuning into live streams or competitions on television than we've seen before; both because it is now more accessible than ever and because of the need to find alternatives to the many things that have been missing during the coronavirus-enforced lockdown.
Tournaments such as League of Legends' World Championship or Overwatch Contenders, which have seen strong growth in viewership across previous years, have seen exponential growth during the pandemic and it doesn't seem like they'll be slowing down anytime soon.
Why? Because many non-gaming audiences have been introduced to eSports for the first time. Prior to the coroavirus outbreak, it would have been unthinkable to suggest that some many people from all walks of life would tune in to watch competitors playing games against one another. But with real life sport cancelled around the world, sportsmen and women have been able to turn to the world of eSports in order to continue competing.
A prime example of this is the Indycar and Nascar racing championships in the US, which held official race events in iRacing. The Indycar iRacing Challenge and eNASCAR iRacing Pro Invitational Series, featured full fields of real-life drivers, along with a few guest stars,  competed in virtual races held to replace the actual events that had had to be cancelled. All from the safety of their own living rooms on some truly impressive gaming rigs. Support from their sports' broadcasting networks and official partners and sponsors helped expose whole new audiences to the world of esports.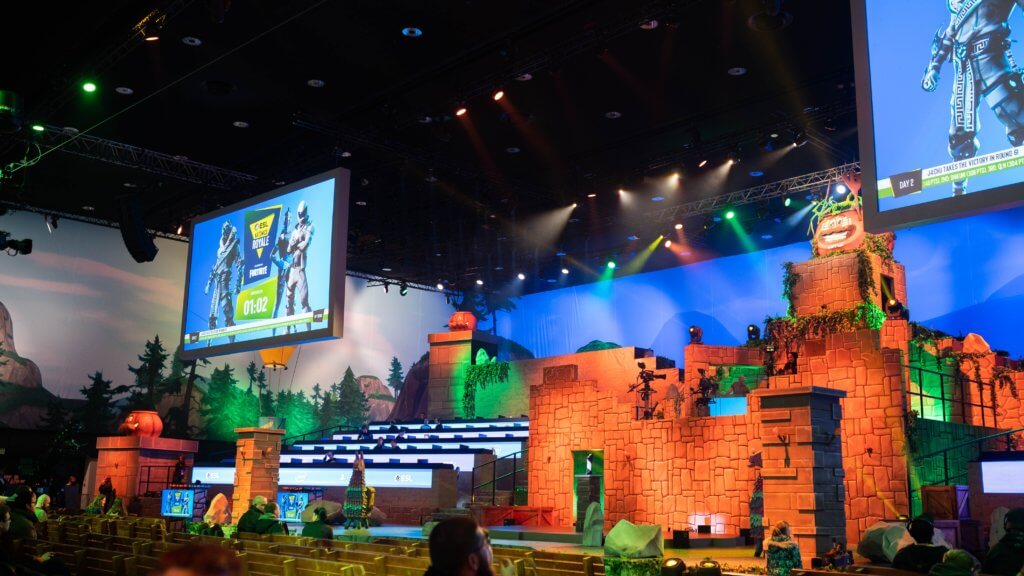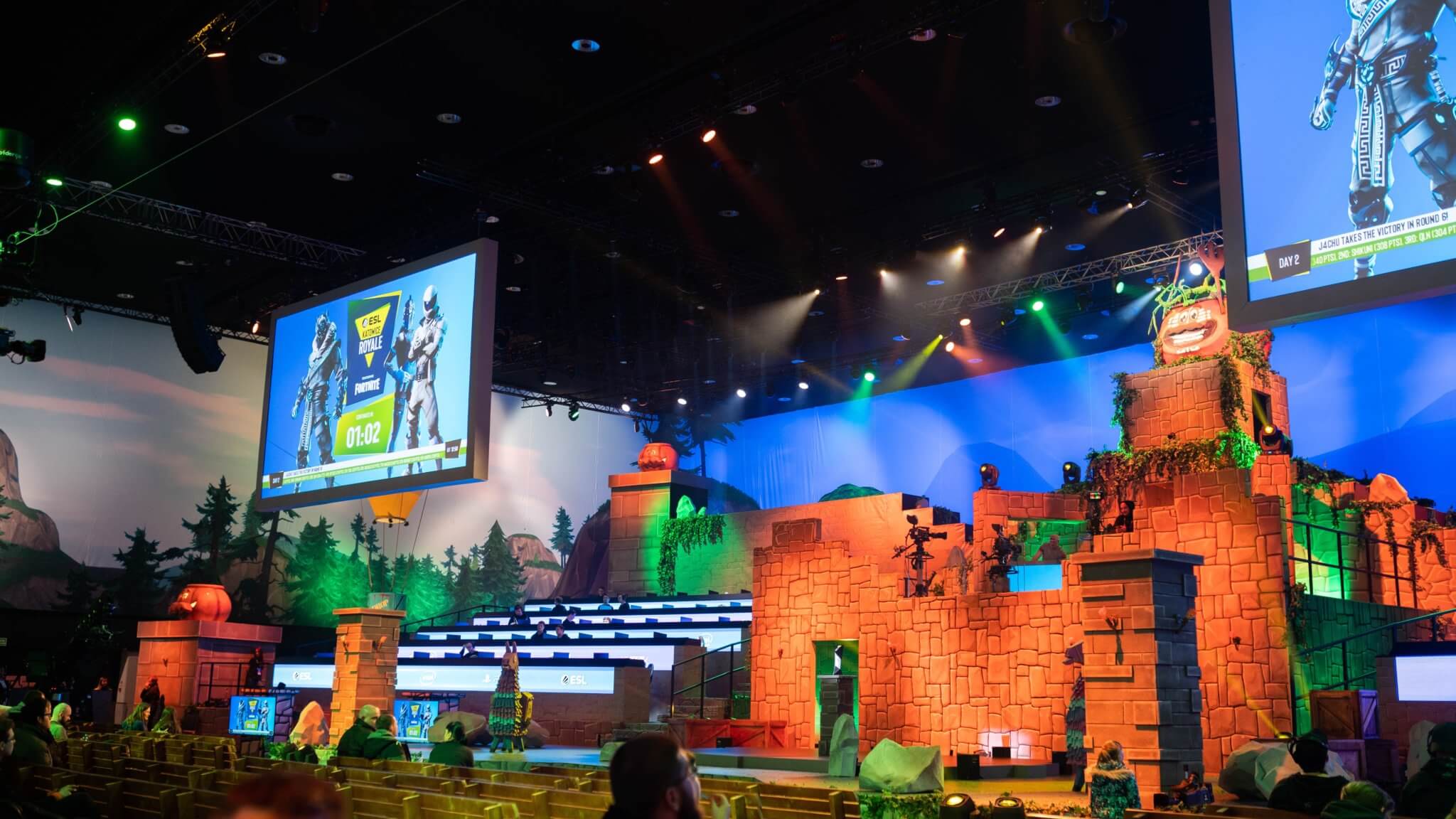 On the flip side, many live events and shows that were planned to be help in arenas with fans and couldn't be moved online had to be cancelled or postponed due to bans against public gatherings during the covid 19 pandemic, so it hasn't all been positive news for eSports and the titles that they help promote.
The Fortnite World Cup and Pokemon World Championships were two high profile casualties that were completely cancelled, while the Rocket League World Championship was delayed indefinitely.
Even now, 6 months after their respective launches, stock levels of Sony and Microsoft's latest generation consoles are still low due to a shortage in vital semi-conductors that are required in the console manufacture. The cause? Chinese manufacturing being limited during to the pandemic.
However, despite that said, Sony and Microsoft have still managed to exceed their projections for how many consoles they would sell during their launch windows. With so many more people staying home, the demand for consoles has soared as more consumers than ever are buying them. Naturally, that just increases the scarcity of the units that are available, making it more difficult for those that have not been lucky enough to get their hands on one yet to find one.
Elsewhere, PC gamers have also been affected with the same sort of supply chain bottlenecks limiting the number of graphics cards that can be produced. For top end cards, such as the RTX 30 series, shortages have driven prices up making the small number that are available, extremely precious commodities. Projections suggest the shortfall in stock could last well into 2022.