Run the bbfbx.exe file to begin installation.
When prompted, click Yes to allow FBX to make changes.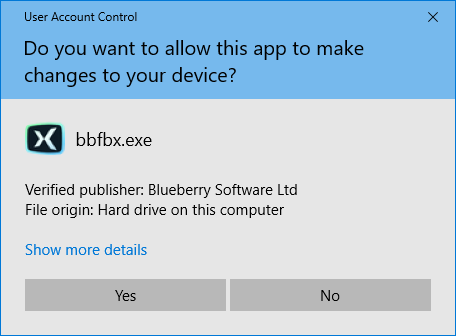 Progress through each page of the installer, clicking Next > when you are ready to move on to the next page.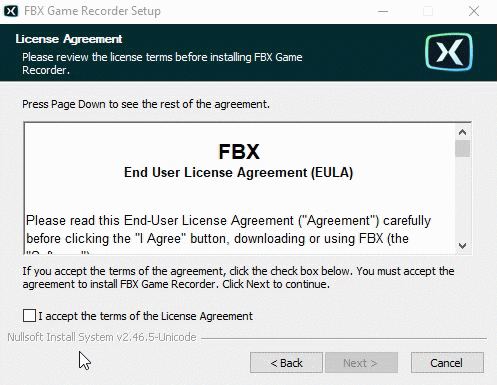 Starting FBX for the first time
The first time you start FBX, you will be a Guest user. As a Guest, you can use all of FBX's feature for free and start recording immediately.
While using FBX as a guest, the FBX watermark will be added to your recorded videos. To use FBX watermark-free, you need to upgrade to a Pro account.