To stream to Facebook, you will need to set it up as a custom stream in FBX. The Server URL and Stream key required to do that can easily be found in Facebook by doing the following:
Click the Go Live button in the column down the left of the page

Scroll down and enable the Use a persistent stream key option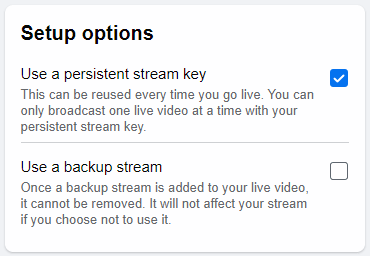 Copy the Server URL and Stream key into the Custom Server and Stream key fields in FBX.
Launch your game and press the Record hotkey to begin streaming to Facebook.